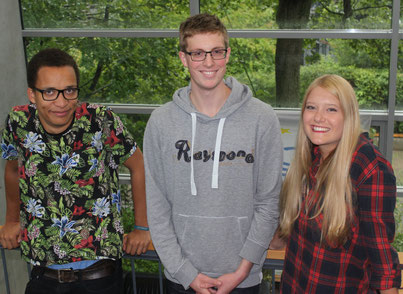 Honourable delegates and committee presidents,

Esteemed directors, teachers and coordinators,
Welcome to the 43rd international session of the Model European Parliament in Berlin.

Coming together in Germany's capital for the MEP session, history will be omnipresent both in time and place. 2015 is a momentous year lined with commemorations associated with Europe's great accomplishment of being a continent of peace. We celebrate the 70th anniversary of the end of Second World War as well as the 25th anniversary of Germany's reunification which followed the fall of the Berlin Wall in November 1989.
These events have had a major impact on Europe becoming the peaceful and prosperous Union we enjoy today. We are also meeting in a lively, modern city steeped in history
with magnificent palaces, squares, boulevards and breath-taking sites.
Today the European Union is facing difficult times of crisis, insecurity, and conflict. Member States  cannot agree on the Union's future, and while resentment against it is growing, a clear line becomes increasingly important. Similar problems are faced beyond the European
Union's borders: ISIS is expanding in the Middle East, and despite massive violations of Human Rights in the region, refugees are finding no help in Europe. Instead, fear causes limitations of basic rights within the European States.
These are some of the burning issues of our times we have come together to discuss and find solutions to. You have to decide for yourself how much you want to participate: what is it that you want to make of the opportunity given to you? Do you want to let it pass idly? Miss the chance of experiencing "Europe"? Or to see what can become of you if you make the best of what you have, work with others and combine your skills and energy? That is the main question all of you need to answer for yourselves: what is it that you want for your future, and how can you shape it?
Apart from the work on your resolutions and the exchange of ideas we also look forward to introducing you to Germany and especially to the great, colourful, multicultural city that is Berlin. During the session you will all have the opportunity to deal with these big issues head on, face to face, discuss them and form a more complex opinion on them through the exchange with others. For it is you - the future of this continent. We wish all of you a fruitful time of debate, learning and forming friendships!